Description
Join The Kasidie Krush team at Hedonism II this June for the largest new event at Hedonism II. You don't want to miss this Kasidie Event. Tom and Bunny and Richard and Danielle, will be there to get the party going and as you always expect from Tom's Trips, we will show you a good time!!!

Kasidie, Tom's Trips & Kasidie Krush has always brought you the best in live entertainment and Kasidie Krush is no exception.
Kasidie.com is the premier website swingers use to meet other swingers in the lifestyle and with their social media style layout, and active members. Attending this event, you can expect Kasidie to pull out all the stops. You know that you can expect nothing but the best from our Tom's Trips award winning staff.
​​​​​​​Tom's Trips has been awarded "Best Lifestyle Travel Agency" by Annual Lifestyle Awards 4 years running
Tom and Bunny come from "Best California Club" 4 years running and "Club of the Year 2017" by Annual Lifestyle Awards
Kasidie has been awarded "Best Lifestyle Website" by Annual Lifestyle Awards 6 years running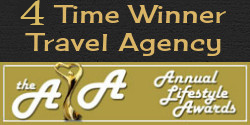 What is included when you book with Tom's Trips – Kasidie Krush Hedonism II

Tom's Trips Express Check-In
On-Site Agent from Tom's Trips
Courtyard Games & Shenanigans
Fantasy XXX Play Room – with MotorBunny
Tom's Trips Happy Hour at the Nude Pool
Personalized Beaded Necklace
Check-In Gifts
Tom's Trips Pool Parties
Cocktail Reception
Group Catamaran Trip *Extra Cost Applies
Group Pub Crawl *Extra Cost Applies
Group Offsite Dinner *Extra Cost Applies
What is Included in your stay at Hedonism II
All you can eat and drink at 5 restaurants and 4 bars
Daily Land and Water Sports (non-powered)
Scuba and Snorkeling
Daily Entertainment
Nightly Entertainment
Disco
Piano Bar
Theme Nights
White Sand Beach (Nude and Clothing Optional)
3 Pools
2 Hot Tubs
Be As Naughty As You Want To Be